Skip to Content
Promote Your Promotion With an Email Marketing Strategy!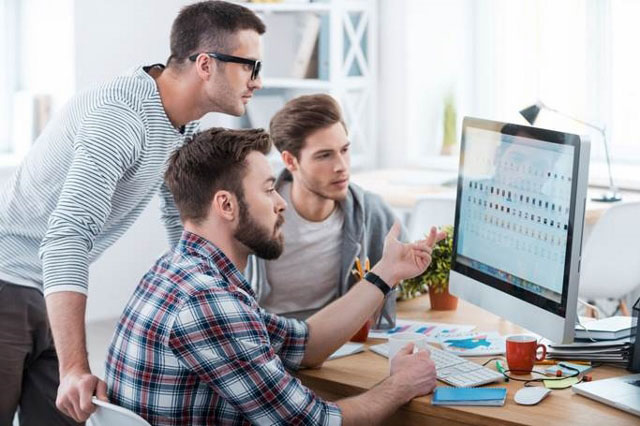 Sweepstakes, contests, and other incentive-driven marketing promotions are proven ways to engage and reward your consumer base. They can also create marketing buzz for your brand. But these benefits only happen if you have an effective way to get the message out to the public. One of the most overlooked elements of successful marketing promotion is how to advertise it. No matter how clever, engaging, and well-executed a promotion may be, marketers should always keep the immortal words of P.T. Barnum firmly in mind: "Without promotion, something terrible happens…NOTHING!" Even though social media is a prevalent way to communicate today, an email marketing strategy remains relevant as an effective marketing tool.
Come Up With a Promotion Email Marketing Strategy
Frequent, persistent, consistent messaging, and adequate "reach" (need to reach people many times in your target audience with multiple related messages) are elements in your email marketing strategy that you will need to flesh out. Remember to make sure your subject line is compelling. It only takes about three to five seconds for someone to decide whether or not to open an email.
"33% of email recipients open emails on the basis of the subject line." (Convince&Convert)
Don't let this knowledge stall your progress or overwhelm you. Dig in and figure out what kind of a subject line will complement what you are offering or best tie into your promotion. For example, July 4th is right around the corner, so you could use any of the below approaches:
Ask a question: Did you know you could win cash this July 4th?
Scarcity: Deadline to enter the July 4th Sweepstakes is tonight!
Announcement: New #starsandstripes line & a chance to win a telescope!
Curiosity: Find out what we're giving away in our July 4th Sweepstakes.
Cultural Reference: Uncle Sam Wants You to Enter our Rock the 4th Sweepstakes.
Lure with Specificity: Win $5,000 in our Rock the 4th giveaway!
Entice: Enter the #redwhiteandblue Sweepstakes & receive 10% off.
Gone are the days when people blindly accept what they are told. Today's savvy consumer is more prone to believe a friend than an advertisement. Not that we blame them – we understand this preference and feel the same way.
That's why it is essential for you to take a step back to evaluate how a customer will respond to your ad. Take the time to put yourself in their shoes and imagine how they'll respond to your call-to-action. You can layer in all the new email trends like typography, interactivity (i.e. sliders and polls), shareable sections, and gamification to your email blast, but if you don't appeal to your target demographic, then you've wasted your efforts.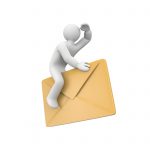 Keep the Following Statistics Top of Mind About the Power of Email Marketing
The worldwide market for email marketing will reach US $22.16 billion in 2025. The industry has an expected annual growth rate of 19.60%. – Transparency market research Email Marketing Global Industry Analysis" (2017)
70% of consumers find email to be their #1 preferred channel for receiving commercial messages – CG Selections "Nationaal Email Onderzoek" (2017)
More than 60% of customers (those 25 or older in particular) would prefer to be contacted by brands via email. Adobe "Email Use 2017 – US Report" (2018)
More email is read on Mobile than on desktop email clients. Stats say 51% of email is now opened on a mobile device – Litmus "Email Client Market Share Trends for 2017" (2017)
Of course, we're not saying you shouldn't also use other forms of media to promote your promotion. Traditional advertising (radio, print, TV, direct mail, billboards), press releases, place-based media, and social media posts can also be utilized and deliver results. Just keep in mind the data shows email marketing is strong and will remain so for the foreseeable future.