Skip to Content
Social Media Contest Management
Launch Your Social Media Giveaway Where People Hang Out
Contests and sweepstakes are tricky to execute well. Social media contests and giveaways can be exponentially trickier.
Most brands understand that customer engagement is far more than just creating another profile on yet another social media platform. It's not about a single tweet, another snap, or hashtag. Instead, it's about using these social platforms to increase customer engagement on a constant level.
More than 2.3 billion people are active on social media worldwide. When they follow you, like your page, or sign up for your contest or giveaway, they're doing it for a reason. They already believe in your brand, or at least they're beginning a journey down that path. Our job is to help you connect with your consumers, share, deal with questions, and create the content that delivers value to your customers. In return, you get loyal customers and a vast network of data that can help you stay ahead of your customers' wants and needs.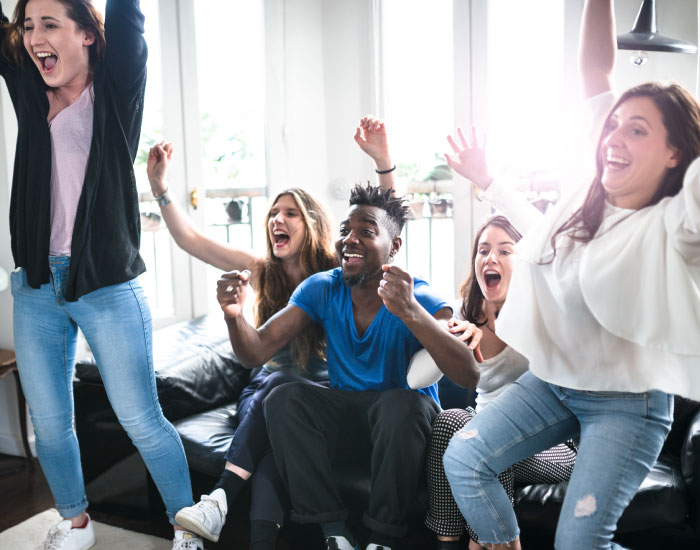 Our Social Media Contest Platform Is Budget-Friendly and Quick to Deploy
Take your sweepstakes or contest to the next level on Facebook, Instagram, Twitter, Twitch, YouTube, and many other social media platforms. When you use our managed platform, we handle the behind-the-scenes connection to your brand's account (with your permission of course) and make sure your consumers have access to the Official Rules which is a requirement for promotions. If we write the rules, you can also be assured that we will provide you with the proper disclosures and the necessary release of liability language each social media platform requires. Our managed platform also enables us to conduct random drawings for you. Nothing is easier or more effective than a social media sweepstakes when you have ESG as your compliance team member. Plus, once you deliver the graphic assets for the sweepstakes, we can have it up and running in five business days.
Create customer engagement
Gain viral traction
Develop an ongoing friendly relationship with your customers
At ESG, we believe social media is an efficient and effective way to engage with your customers like never before possible. Let us help you explore your social promotion opportunities, alter the course of your brand forever and begin to cater to your customers like no one else. The chance to gain a bit of viral traction is now, and we'll help you get there. Contact us today to learn more.
Effective Social Media Giveaway and Contest Management
Contact Us for a Free Quote