Skip to Content
Why Advertise When You Can Promote?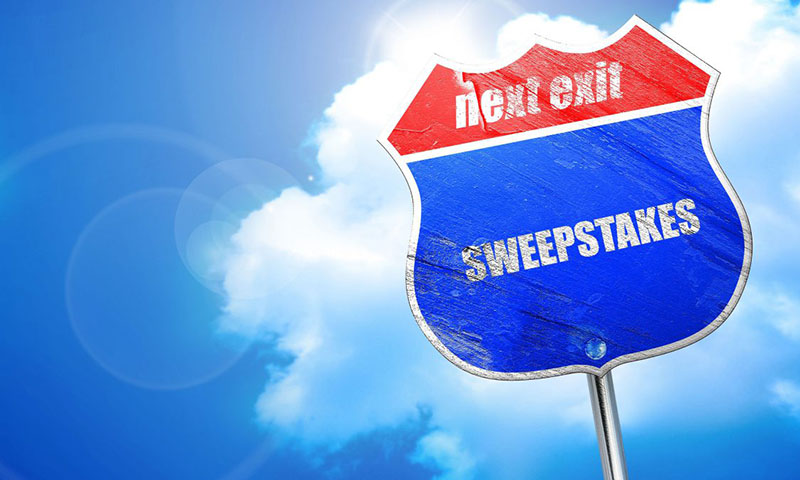 In the golden age of television, people understood ads paid for the content on TV. If someone didn't want ads, then the solution was to pay for cable channels. Either way, you paid – with your time or money. But these days as the ability to control when, where, which, and how content is seen, audiences have very little patience for advertising – whether it is on television or a social media platform. This means brands are often left scrambling for ways to get in front of consumers. Even with the vast amount of change to the content landscape, promotions such as sweepstakes remain a tried and true tactic for not only engaging customers but also for creating brand loyalty and overall awareness. In a very real sense, promotions are effective advertisements. So why just advertise when you can promote sweepstakes?
This is an especially good question to ask when you look at a recent survey from Netflix. Their dilemma is that they need to get their new, original content in front of customers. So, Netflix considered running ads as a solution and commissioned a study from Hub Entertainment Research to see how people might feel about that. The study revealed that 23% of their customers said they would cancel their Netflix subscription if they added commercials. With 130 million subscribers worldwide, they stood to lose over 28 million customers because of ads promoting their shows!
Okay, so that information is disappointing, albeit very telling. But how do ads fare on the social media behemoth Facebook? Well, first we must look at its usage. While it still boasts a huge audience, polls show people are not visiting as often and are spending less time there once they arrive. A survey from the Pew Research Center found that teenagers are using Instagram, Snapchat, and YouTube more than Facebook, which is a big change from just a few years ago. This is understandable given the changing interests of a younger audience. Additionally, the political interference in the election and privacy concerns Facebook has had to deal with water down its perception as a trustworthy site to use. Just today Facebook reported an attack that exposed information from nearly 50 million of its users. It is likely the declining trust factor users have with Facebook will result in weariness and distrust of any advertisements it serves up. Given this environment, it makes sense that the advertising on Facebook is mostly ignored – according to ComScore, people do not seem to respond to the advertising on the right-hand side of the Facebook news feed.
The push-back against advertising on Facebook, as well as other social media and content platforms, stems not only because of the presence of a younger generation or trust issues, but also from the general feeling about their functionality, accessibility, and purpose of them. Specifically, social media sites are seen as a social utility rather than a platform that needs to be supported by advertising. So, the trend is to think of Facebook and similar sites as a place with unlimited access to free communication. Conversely, Netflix is a paid service, and its roots did not include ads. The lack of advertisements is certainly one that has helped it grow over the years, so it is understandable that reactions to possibly having them are negative. Let's face it, prior to the advent of the DVR and streaming services very few people loved and/or welcomed the commercials they were shown on traditional television. Instead, advertisements were an opportunity to grab a snack from the kitchen or quickly run to the bathroom, which is why the volume increases when commercials start.
One area of revenue streams on Facebook that doesn't include commercials stems from games and brands that use the site for promotions, which are the most popular form of marketing in social media. Reward and incentive-based marketing strategies which include sweepstakes, contests, games, or discounted incentives are the most popular brand tactic used to grow followers on Facebook. 24% of the U.S. online audience plays branded social games at least once a month. That audience scales to a regular monthly reach of more than 67 million consumers nationwide.
The power of promotions to cut through the clutter of advertising and to engage consumers is growing. Promotions work not only for consumers but also for advertisers. Promotions always provide a tangible and actionable result, whether it is building a database, encouraging product sampling, or showcasing the excitement and magic of a new product. Promotions provide a unique opportunity to create a dialogue with consumers, inform them about products, or obtain feedback from core customers. This is why promotions are effective advertisements.
Advertising alone cannot match either the personal appeal to consumers or the richness of the information that is available through promotional marketing strategies. And, since there is a reward or incentive attached to all promotions, consumers self-select to participate in promotions, based on the value to them personally. They still feel "in control" of their choice to participate in sweepstakes and contests. Utilizing promotions over advertising on social media could make or break your next campaign. So, again we ask, "Why advertise when you can promote?"