Skip to Content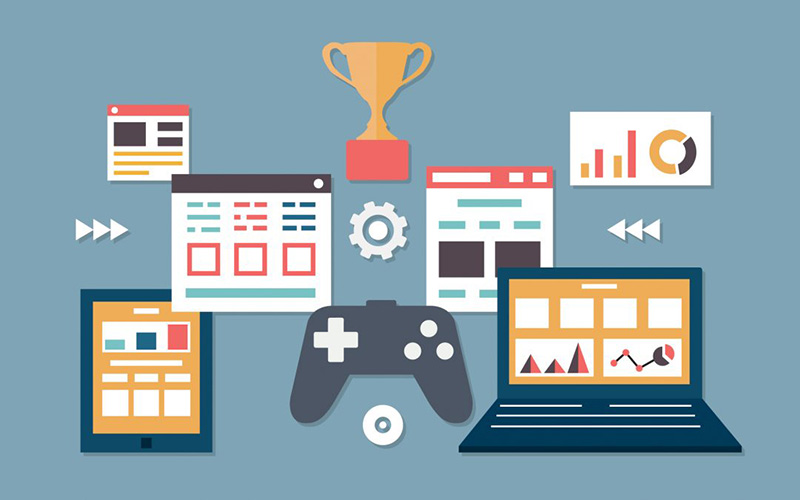 "Gamification" is a hot topic in promotional marketing circles. The definition of 'gamification' is generally accepted as 'the integration of game mechanics into an existing platform or activity. But what does gamification mean in terms of how you engage with your customers?
People like games. They like playing. They like winning. Gamification takes what people like about games and attempts to translate those into a strategy that improves the way your target customer interacts with and absorbs your marketing messages. Gamification can work to improve the marketing of your website, products, services, or brick and mortar locations.
Gamification strategies include customer loyalty and reward programs where specific consumer activities earn points, prizes, and/or entries in a sweepstakes giveaway as well as "Advergames". Advergames are branded competitive structures, both familiar and unique, created by promotional marketers to engage customers in the sponsor's brand messages and educate them about products' features, uses, and benefits in a fun and compelling ways. These structures can include memory games, trivia games, word search games, or sophisticated contests among customers where their knowledge and persistence in the game is tracked in real-time and reflected on leaderboards. Various prizes are offered for success and participation in activities that have value to the sponsor in promoting the brand or encouraging sales.
ESG built an online memory/matching game and sweepstakes promotion for a restaurant chain promoting a new menu. People matched pictures of the new menu items on a game page on the chain's website for an opportunity to win a gift card to try the new food. All players who registered were also entered into companion sweepstakes to win food prizes from the sponsor. This timed memory matching game enticed consumers to play the game multiple times for almost five minutes at a time, Along the way, players not only learned about the new menu items but actual wound up memorizing the new menu items through multiple plays. Gamification can be a very effective and unique way of reaching your marketing goals and making your promotions more appealing, fun, and exciting for your intended audience.