Skip to Content
The Advantages of Running a Voting Sweepstakes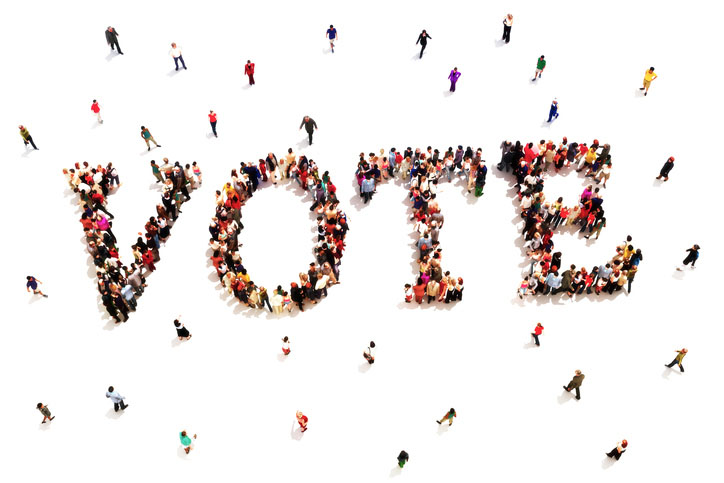 If you are considering a giveaway as a method of promoting your brand or organization, then you may want to take a closer look at promotion structures with a "Vote to Enter" component. This type of sweepstakes provides multiple levels of value for brands. Not only can you capture a greater following on social media and collect personal information that helps you build leads, but you can also get valuable consumer feedback.
The candy manufacturing giant, Mars, Inc. has successfully used this type of sweepstakes with their M&M brand. On occasion, M&M will host a sweepstake that invites consumers to vote on which color, flavor, or filling they want the company to release next. When someone votes and provides their contact information, they are entered into the sweepstakes. These promotion structures have proven extremely effective for the brand, which continues to lead the way after decades of candy manufacturing.
You can use this same basic template for the benefit of your own brand. It is a great way to get feedback when you are considering different styles, colors, flavors, sizes, or shapes. Often, just the ability to cast a vote is attractive enough to get people to participate, which also means that you can generally offer a less substantial prizes for these types of sweepstakes. In many instances, the company will simply offer a pre-release sample of the winning product (i.e. there were many people who got a bag of caramel M&Ms before they reached the mainstream market). Essentially, your company can benefit twice from the same promotional giveaway. First, you receive great feedback and engagement from consumers. Second, you are fostering a relationship with your consumers that garners your brand positivity (and hopefully sales).
If you are a well-known company like Mars, Inc., your M&M brand voice is already established. However, if you are new to the market, make sure your brand voice accurately reflects the personality of your company. Ask yourself if the public could recognize your brand if your name and logo weren't attached to a post. If that isn't possible, ask yourself if the public could at least recognize your target demographic. For example, if your brand is for professionals and/or academics, you will have a serious and informative brand voice. Whereas if your brand is geared towards moms, you might have an honest and down-to-earth tone.
One way to know if you've hit your brand voice is by the feedback and participation you receive in your sweepstakes. Also, be sure that you add a visible running tally of the number of votes you receive for each choice. This will add another level of engagement for the public and further encourage interest. The more touchpoints your promotion contains, the more your brand will resonate with the consumer. For instance, voting sweepstakes can have the following touchpoints:
Authentic Brand Voice
Chance to Win A Prize
Consumer Feels Valued & Heard
Engagement Via Real Time Scoring/Tallying Results
When you take stock after running a promotion with a voting element, you will have collected the personal information that provides you a direct link to potential customers and you will have obtained "free" market research. However, there is one more level of value-added by this type of promotion – consumer loyalty. Very often, the people who vote on these products, and especially those who win the pre-release products, feel that they have a stake in the success of the product they voted for in the promotion. This leads to consumer loyalty. This can be extremely valuable to your brand while it lasts, especially if you can continue to foster it into the future. After all, loyalty is built over time.