Skip to Content
The Power of Gamification for Your Brand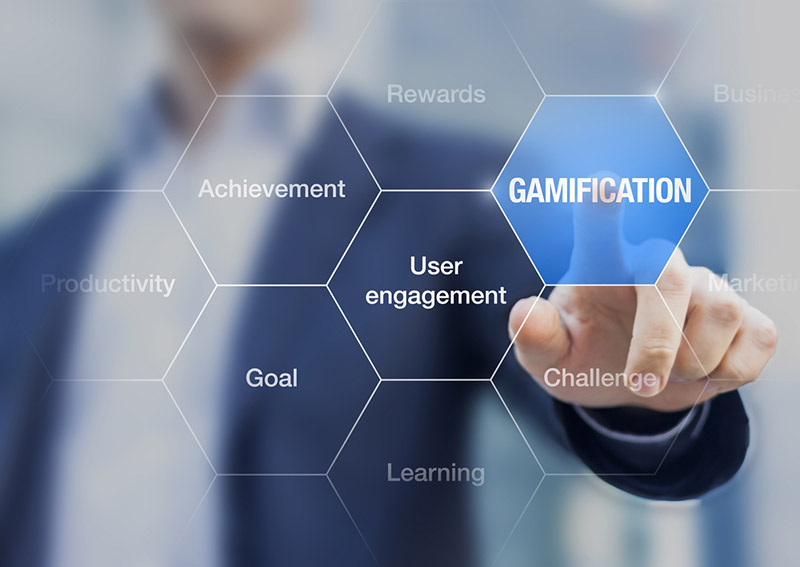 Gamification isn't just hot; it is an on-fire trend that connects brands with customers in powerful ways. Enteractive Solutions Group can help you gamify your marketing challenge. We recently helped a restaurant client roll out a new menu by creating a matching game and companion sweepstakes. After repeatedly playing the memory game by matching the tiles that contained new menu items, the retention of both the brand and the new menu items increased. Gamification for your brand doesn't have to be overly complicated. It just has to be fun and engaging for the end-user. Let's learn a bit more about gamification – and how it can revolutionize marketing activities.
What is gamification?
According to Oxford Online Dictionary, gamification is the "application of typical elements of game playing (rules of play, point scoring, competition with others) to other areas of activity." Let's take a look at an example of this concept – which Sony took to a whole new level.
Ever hear that something is so easy you could "do it in your sleep"? Sure. You've probably never heard anyone say it about curing cancer, Parkinson's, or Alzheimer's. Sony, however, wants to give it a try with their Android smartphone user's help. When Folding@Home app users are sleeping, and their wi-fi-enabled phones are charging, researchers at Stanford tap into their microprocessors. The Stanford team uses this increased power to simulate protein folding in their search for cures.
Wonderful! But how does that incorporate elements of game playing? Well, first the goal: to cure deadly diseases. Talk about an epic quest! Users can also compete against friends and share progress via social media. This is a game in which everyone wins.
Gamification can be used for other goals as well, particularly customer engagement – which businesses need to nail in order to compete and thrive. When brands have engaged customers, they have 63% lower customer attrition and 55% higher share of wallet (SOW). Gamification efforts connect brands with their customers in powerful ways.
What does gamification for your brand provide?
These techniques also enable brands to:
Educate customers.
Promote services/products.
Attract new customers.
Reward existing customers for purchases/patronage.
Ready to bring your rewards/loyalty programs, promotions, and marketing efforts to the next level? Get gamified.