Skip to Content
5 Compliance Failures in Social Media Sweepstakes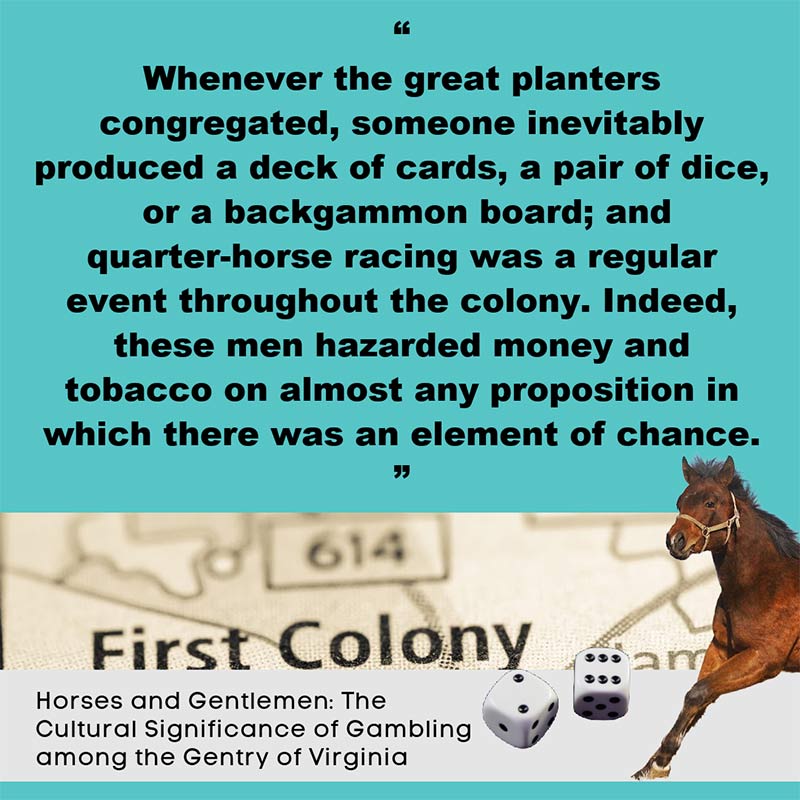 Social media platforms may have exploded into the promotion landscape making them readily available to brands and consumers today, but promotions have been popular in the United States since the early days of the colonists. Of course, they weren't digital promotions back then, but the lack of an internet didn't prevent colonists from enjoying sweepstakes.
Dos and Don'ts for Your Social Media Sweepstakes
It's not surprising that sweepstakes have always been around; competition is an innately wired concept in humans as is hope and both elements lend themselves to the authentic rise and longevity of sweepstakes. However, all those chances to win a prize come with a host of rules and regulations that must be followed by brands – especially for social media sweepstakes. Make sure your social media sweepstakes is compliant – and avoids costly and embarrassing failure – by avoiding these common compliance mistakes:
No way to enforce entry/prize limits.
Forget to take CAN-SPAM laws into consideration.
Do not post Official Rules.
Don't require entrants to use a sweepstakes-specific hashtag Required Hashtag FTC.
Unaware of the rules of the platform.
Social Media Mistake #1: Not Enforcing Entry or Prize Limits
Each social media platform says it is up to the sponsoring brand to ensure the lawful running of its sweepstakes. It's very similar to a "swim at your own risk" sign meaning it's up to a brand to figure out how to abide by promotion rules and laws. Entry and prize limits are two baked-in ways to achieve fairness in sweepstakes.
Entry limits can vary depending upon the sweepstakes structure, but common ones are "one entry per person" and "one entry per person per day." This is to avoid skewing the odds of winning in case someone decides to enter 1,000 times every day until the promotion ends.
Similarly, "one prize per person" is a common limit in official rules. It's there because it can look suspicious if several prizes end up being won by the same person or even several different people from the same household. If there is only one prize available, then this is of no concern to a brand.
So, having entry and prize limits is advisable, but a brand has to have a way to enforce them. Many calls to action only require a comment on a post and there's no way to block additional comments by the same person because social media is designed to encourage unlimited conversations. Usually, the only information collected at the point of entry on social media is a user name. While social media platforms don't permit "fake, multiple accounts" they can happen – especially if a prize is on the line. This means the onus is on the brand sponsor to look at the data.
One of the best ways to look at the data is to use a third-party application to aggregate entries. This way, you can look at the data for any violation of the Official Rules when the random drawing is conducted. At some point in the notification process, each potential winner must be contacted to obtain their contact information which is how to ensure prize limits are enforced.
Social Media Mistake #2: Forgetting to Take CAN-SPAM Laws into
A lot of laws and regulations that apply to promotions are old and outdated because of the momentum of how technology has cascaded forward. But that doesn't mean it's the wild west out there with an anything-goes policy. CAN SPAM came about because Congress found the following:
Electronic mail has become an extremely important and popular means of communication, relied on by millions of Americans on a daily basis for personal and commercial purposes. Its low cost and global reach make it extremely convenient and efficient and offer unique opportunities for the development and growth of frictionless commerce.
The convenience and efficiency of electronic mail are threatened by the extremely rapid growth in the volume of unsolicited commercial electronic mail.
The point of the CAN-SPAM law was to prevent consumers from receiving unwanted emails from advertisers. Admittedly, email is a different form of communication than social media, but it's ideal and also wise to apply the CAN-SPAM Act to social media sweepstakes.
Ever heard the phrase, "Just Because You Can Doesn't Mean You Should?" Well, it's true. Just because an entrant can easily tag or mention as many friends as they want to earn entries into your sweepstakes, doesn't mean you should permit it. No official ruling has come out yet explicitly limiting the number of people an entrant can tag/mention in sweepstakes, but keep in mind laws are created after the problem goes to court. Your company doesn't want to be the poster child for a hefty fine for having violated the CAN-SPAM Act. It's one thing if a person tags a friend in a post because they like a brand and want to share it, but it's a very different thing when a person tags a multitude of friends in a post for the chance to win something.
So, if you want to run sweepstakes that encourage entries in this fashion, place a conservative limit (e.g. 1 – 3) on the number of friends an entrant can tag – and then make sure you have a way to enforce this rule when the entries are aggregated and the drawing is conducted. Letting someone who tagged 18 friends win a prize could put your company into the hot seat one day.
Social Media Mistake #3: Not Posting Official Rules
Social media platforms are incredibly user-friendly which also means they make it remarkably simple for businesses to launch sweepstakes. However, that doesn't mean you should launch sweepstakes without first having official rules and the necessary disclaimers drafted. Once that's done, the onus remains on the brand sponsor to make the official rules available to the public. Unfortunately, none of the social media platforms supply a place to post the official rules so they are easily accessible.
Posting official rules is required in order to be transparent about how the promotion is structured. It holds a brand sponsor accountable to run the promotion fairly and gives entrants information about what they have to do for the chance to win a prize. Official Rules also explicitly say what the prize is valued at and all the restrictions that come with the said prize (e.g. need a driver's license, responsible for taxes, no warranty provided, certain timeline to take a trip, etc.). Official Rules also provide clear reasons to legally disqualify an entrant which you will want to reference if/when you need to disqualify someone.
The official rules are a contract between the brand sponsor of the sweepstakes and each entrant; they even address what legal recourse is available in case a dispute arises. Furthermore, how an entrant's/winner's personally identifiable information is going to be used is detailed in the official rules – in fact, any brand sponsor of sweepstakes needs to provide their privacy policy within the rules document. Not having a governing document like official rules can open up a brand to unwanted liability from consumers, a regulating body of government, or an Attorney General.
Social Media Mistake #4: Not Requiring Entrants to Use a Sweepstakes-Specific Hashtag
One arm of the United States government that monitors sweepstakes is the Federal Trade Commission (FTC). Their job is to make sure consumers are protected from deceptive or unfair business practices and they have guidelines for how businesses need to reflect the FTC's "basic truth-in-advertising" principle.
The FTC explicitly updated its guidelines for running a sweepstake on social media in order to provide clear directions to businesses for how they should operate. One of their guidelines is the requirement of a sweepstakes-specific hashtag as part of the entry method. This alerts the public that by entering, which promotes a brand, an individual had a chance to win something of value (aka a prize).
Be aware that a hashtag such as #sweeps is not sufficient because it might not be clear enough to show the relationship between an entrant and the brand. Your first choice is to use a hashtag such as #sweepstakes or #contest. Your second choice is to include the entire "sweepstakes" or "contest" word in a branded hashtag for the promotion. For example, you could use the following variations if your promotion is going to be called the Fun in the Sun Sweepstakes:
#funinthesunsweepstakes (but you could not use #funinthesunsweeps)
#funinthesun and #sweepstakes
Similar to how entry and prize limits need to be enforced, the brand is solely responsible for only awarding the available prizes to entries that included the required hashtag as stated in the official rules. Remember to make this step a part of the eligibility check during the random drawing.
Social Media Mistake #5: Being Unaware of a Platform's Rules
In addition to federal and state law, each social media platform has rules that govern how sweepstakes should be run. For example, Facebook prohibits using personal timelines to enter but Twitter does not have this rule. This means you can require an entrant to Tweet something on Twitter to enter, but you can't require an entrant to post something to their Facebook timeline/wall to enter. You can require an entrant to follow/like your Twitter or Instagram account to receive an entry, but this isn't allowed on Facebook. You can mention/tag a friend for an entry on Instagram, but you can't do that on Facebook. You can ask entrants to share their entries on Facebook, but this action can't legally result in an entry. And so on and so on.
Be aware that a social media platform may offer certain available actions, but they can't all be tracked which makes it useless as a means of entry. For example, Instagram has a "Stories" offering, but at the time of this writing, there's no 3rd party app that can track/aggregate a story published by an entrant unless they mention your brand. If you tell people to enter by posting a Story about their favorite Broadway play but don't require them to mention your brand then the entry can't be aggregated. Make sure you know how a specific platform's offerings work within the construct of sweepstakes. Especially make sure the third-party application you are using works with how people are being instructed to participate.
The rules of use for each social media platform get updated periodically, so always check for any updates prior to executing new sweepstakes. Not abiding by a social media platform's rules can result in having your sweepstakes taken down or a deletion of your account – both of which you want to avoid.
Games of chance have come a long way since the early Virginia colonists, but fairness remains a standing principle. Legal restrictions surrounding sweepstakes have developed over the years because of the industrial revolution and developments in technology. Unfortunately, laws and regulations sometimes lag behind current technological advancements. To better protect themselves, brands should always make sure their social media sweepstakes comply with all federal and state regulations that apply to traditional sweepstakes.