Skip to Content
Writing Sweepstakes Rules 101, Part I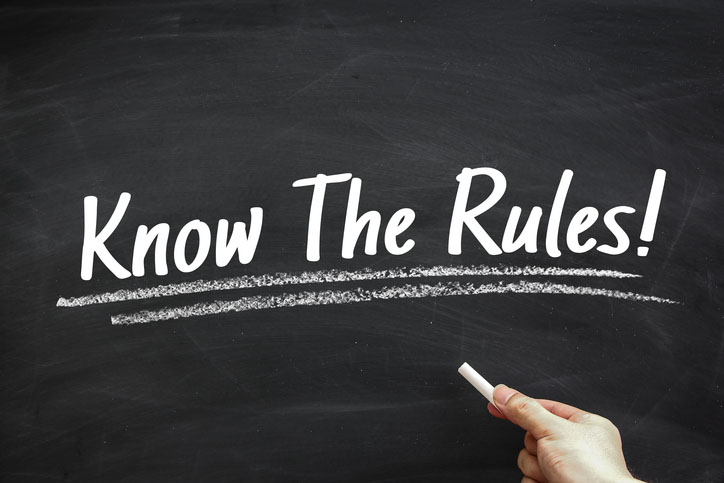 Although holding a sweepstakes sounds like a great idea to many brands and organizations, there are some inherent risks involved if one does not know the federal, state, and local laws and regulations. There is written legislation in place regarding promotion law, but there is also a myriad of industry best practices that you'll want to follow that aren't necessarily written down anywhere. Therefore, before you even begin to draw up the rules, be sure that you do all of the necessary research to determine what obligations you must fulfill.
Keep in mind that official rules for a sweepstake have a couple of primary goals: 1) create transparency to the public, and 2) limit liability for the sponsor. That said, your official rules will likely be broken down into many sections, a few of which include:
Sponsor Section – This is the section in which you lay out exactly who is hosting (or paying for) the sweepstakes and who assumes all legal liability. Therefore, official rules must have the corporate name and the address of the sponsor. If the sweepstakes has more than one sponsor, then they all must be listed.Just as a sponsor must "claim" their sweepstakes by being listed in the rules, it might also behoove the sponsor to stipulate any entity that is not ultimately responsible for the promotion, but might be involved in some manner. An example of this would be the social media platform on which the sweepstakes is being hosted. That's why you will often see language like this in official rules and even at the bottom of entry forms: "This promotion is in no way sponsored, endorsed, or administered by <Insert Social Media Platform>." Many social media platforms specifically require language disclaiming their affiliation with the sweepstakes and the sponsor. We encourage anyone running a sweepstakes to check the promotion guidelines of the applicable social media platform(s) for this information.
Eligibility Section – Be sure to include all stipulations that could impact a person's eligibility in the sweepstakes. This can include age, location, digital access, the need for an e-mail account, etc. Of great importance from the above list is residential location, which is a key component of eligibility. You will often see a sweepstakes open to both the U.S. and Canada, but you may have also noted the following language: "excluding Quebec." That's because Quebec has many additional requirements, like registration costs and the need to translate the rules and all advertising into French. Given the complexity and expense of these requirements and the additional time needed to perform them, most sponsors elect not to open their sweepstakes to residents of Quebec. If your sweepstakes awards a prize for international travel, especially if the trip is one that will be awarded and fulfilled quickly, you will need to include the need for all entrants to have a valid passport. Furthermore, you need to ensure all potential issues of nepotism have been eliminated by stating no employee, family member, or household member of a sponsor (or other named entity such as a prize supplier) can enter and win a prize.Another eligibility component to consider is the need to require entrants to have a valid Social Security number. First, this helps clarify that the entry pool is limited to legal residents of the U.S. (or Canada if you also require a valid Social Insurance Number in the eligibility section). This demonstrates that a sponsor has done its due diligence to abide by the promotion rules and laws of other countries. For instance, some countries require that the server collecting all entry data live on their soil. Other countries require that the random drawing take place within their borders or that the sponsor must have a physical place of business there. Second, requiring a Social Security number will become important later when verifying a winner includes obtaining their Social Security number to issue an IRS Form-1099 in the event the prize awarded is $600 or more.
Entry Period Section – Be specific regarding the dates and times of your entry period. It is not enough to say that the sweepstakes ends on October 30. You should include a specific time (i.e. noon), year, and be sure to include the time zone which is usually where the sponsor is based (e.g. Eastern Standard Time or Pacific Standard Time, etc.). Specificity of time is key in helping determine eligible entries when the random drawing is conducted. It also helps eliminate any potential questions a consumer might have regarding when they can submit an entry.
To learn more about the writing of sweepstakes rules, be sure to read out next blog post.