Skip to Content
What Successful Sweepstakes Campaigns Have in Common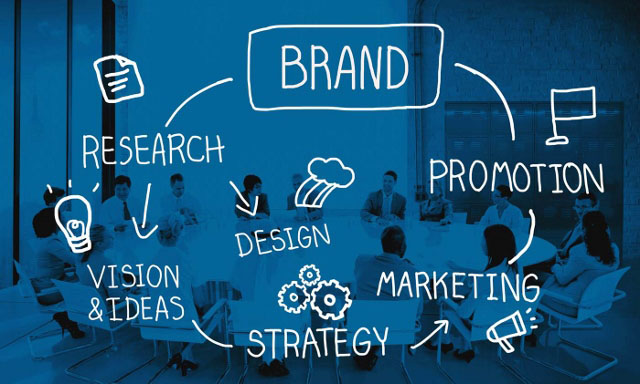 Today's consumer is in control of what, when, where, and who they accept communications from. That's why your sweepstakes must cut through the clutter of the thousands of advertising messages people are exposed to on a regular basis. Online promotions have the ability to create engagement. However, if you are looking to gain real value and insight about your customers, as well as traction for your giveaway, you need to make sure it contains the following elements that successful sweepstakes campaigns have in common.
Legality
All successful sweepstakes must be legal. Sweepstakes are subject to a wide array of potential legal and regulatory requirements at the state and federal levels. For instance, some states require sweepstakes to be registered, some require the prize to be bonded, and others require alternate methods of entry if people can enter within a physical store. Something all states require is for sweepstakes to avoid falling into the category of an illegal lottery. This is accomplished by adhering to the "no purchase necessary" clause which means no payment, time, or effort is required by someone in order to enter for the chance to win a prize.
If you want to reach out to entrants with additional marketing materials, you have to abide by opt-in clauses and ensure your email communications are CAN-SPAM compliant. And yes, there can be penalties if you run your promotion (knowingly or unknowingly) in an illegal manner. Nobody wants to go to sweepstakes jail or get caught in a public relations nightmare resulting in fines by regulatory agencies (i.e. FCC) or an Attorney General. Becoming a poster child for how not to run a sweepstake isn't exactly the kind of "success" you want to garner.
Appeal
Who buys your product or services? What income bracket do these people belong to? What kind of hobbies does your average consumer enjoy? What social media platforms do they use? These are just some of the questions you will need to answer to ensure the sweepstakes will appeal to your target audience. Once you have a sense of who your people are, you must also make sure the prize being given away will be appealing. Seriously, take the time to think about what kind of a prize is likely to make people salivate.
The average individual's ability to concentrate has decreased so much that you can say goldfish have a longer attention span than humans. Given this, it's safe to say the biggest thing you want to ensure about your sweepstakes is the ease of entry. Going through a bunch of steps to enter sweepstakes or making the steps sound complicated will deter you from having a successful sweepstakes campaign. Keep it simple. More and more, people, especially younger generations, find it a hassle to input their complete contact information. Oftentimes, only an email address is requested for entry. If entry happens on a social media platform, the only personal information collected might just be a user name. Even limited contact information has value; after all the goal is to appeal to people and each entry you receive into your sweepstakes achieves this.
Advertising
Learn where your audience can be reached and create a strong call-to-action for your sweepstakes. Have an advertising budget to promote your sweepstakes. Prior to the digital boom, advertising revolved around television, radio, and print. But now, the sky is the limit when you look at the current landscape whether you engage in traditional media, PPC (pay per click with Google/Bing ads), or just paid social campaigns at Facebook/Instagram/Twitter/etc.
Enlist the help of a copywriter to make sure your ad contains a "power word" like:
How to
Free
Instantly
Enter Now
Secret
Last Chance
You may also want to have a graphic designer on hand to make sure the ad has the right balance of color and spacing while still representing the core tenants of your company's values, look, and style. If you make a video to promote the sweepstakes, make sure people understand it without the volume on and aim to keep it less than 90 seconds long. Also, make sure the thumbnail is eye-catching, so it entices your viewers. Successful sweepstakes campaigns are always visually appealing.
Frequency
Running sweepstakes once every two or three years won't build your customer base or deepen your relationship with your existing followers. People like to know what to expect so running frequent sweepstakes is always a good idea. An example of a sweepstake that runs regularly is the Live with Kelly & Ryan Travel Trivia which awards viewers with vacation trips. Another is the Wheel of Fortune Spin ID Sweepstakes which awards viewers with money. Both of these formats have successfully tied their sweepstakes to watching the show which increases viewership.
Don't worry if your brand isn't tied to a weekly television show. You can still run frequent sweepstakes – even if that frequency is just once a year. For example, since 1997 HGTV awards a home every year to a lucky winner – this year's winner of the dream home in Gig Harbor was chosen from among 123 million entries. Last year they gave away a dream home in St. Simon's Island, GA. Every year, people eagerly anticipate the reveal of the new home giveaway. Another example is when Rudi's Organic and Gluten-Free Bakery ran a promotion for three consecutive years that awarded kids a scholarship to a gluten-free camp. Parents were beyond thrilled to receive the call that their child won a prize such as this!
In conclusion, legality, appeal, advertising, and frequency are proven elements that ensure that you have a plethora of successful sweepstakes campaigns. So be sure any giveaway you run contains each facet – you won't be sorry.